Actress Flora Saini is garnering a lot of praise and appreciation for her portrayal of a chudail (ghost) in Rajkummar Rao and Shraddha Kapoor's horror-comedy 'Stree'.
Speaking about the film's phenomenal success, Flora told IANS, "I don't think anyone of us thought that 'Stree' would do this well. Maybe because it's a horror-comedy. It's new and fresh. It is totally experimental. But the kind of response we have got, I'm sure nobody was ready for it," she said.
Flora predominantly works in Tollywood but she has also appeared in a number of Hindi, Kannanda and Tamil films as well. Since her debut in Prema Kosam (1999), she has acted in over 50 films and co-starred with film stars like Rajinikanth, Salman Khan (Dabangg 2) and Vidya Balan (Begum Jaan).
1. Meet the real 'Stree'
1/5
Many people believe that it's Shraddha Kapoor who essayed the role of the 'chudail' in the recently-released film 'Stree'. But, here's a reality check. It's Flora Saini who has been giving you sleepless nights.
2. The real face behind the spooky chudail
2/5
The 33-year-old Flora deserves equal recognition for 'Stree'. Afterall it was her who gave us the real chills.
3. Yes! She is the same woman who scared the daylights out of you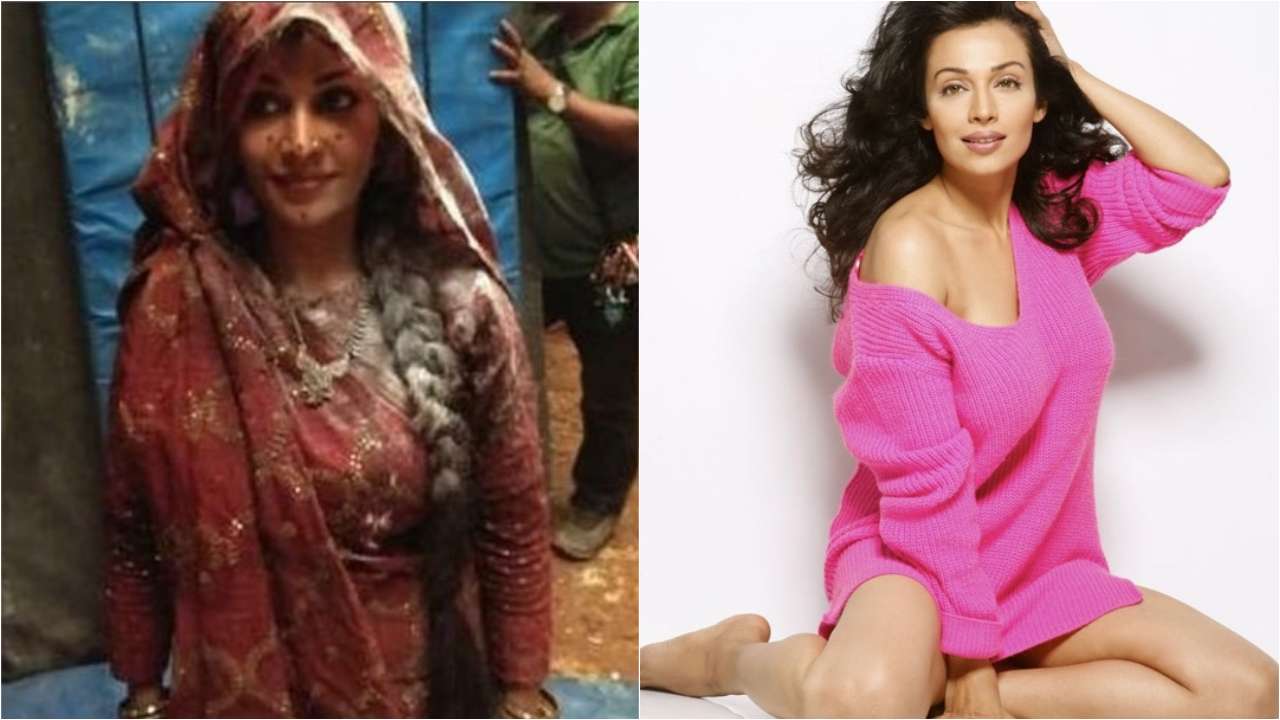 3/5
"For those who have asked me so times about how they made me look ugly. Well our stree make up on set basically only involved making her look dirty cos she was suppose to b some 500 years old But the ugly magic the dirty desirable u see on screen that scared the daylights out of u is all vfx done by my very talented and dear friend Susheel Peris. Another person who deserves a lot of credit is the background score by Ketan Sodha. ufffff I jumped in my seat even while watching it again was soooo good,(sic)" Flora wrote on Instagram.
4. What a beauty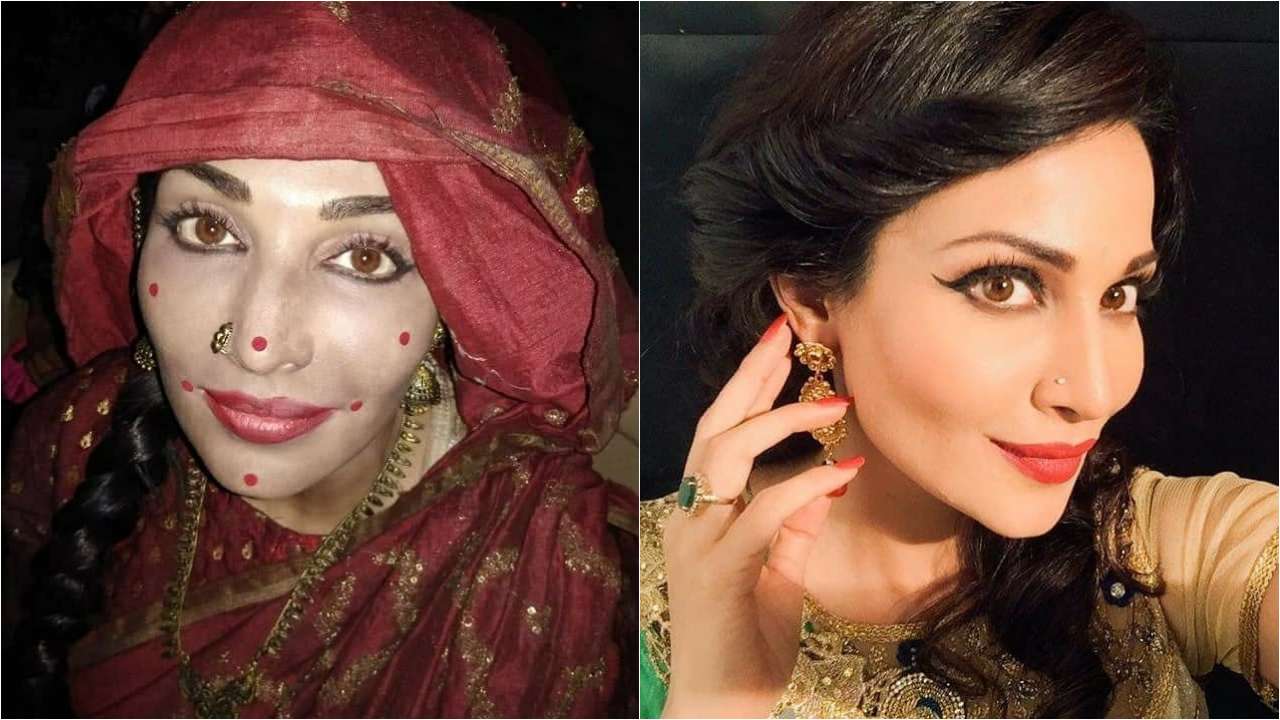 4/5
I wonder how the casting director of 'Stree' would have convinced himself to cast such a beautiful woman in a ghost's role. Kudos to him. Speaking about playing a ghost, Flora told Indian Express,"I play a ghost in Stree, which most people don't want to do because they want to look pretty. But I have done the ugly part also in my career. I am so happy that the film is doing so well. It is my kind of dark comedy," she added.
5. Where were you all this while, Flora?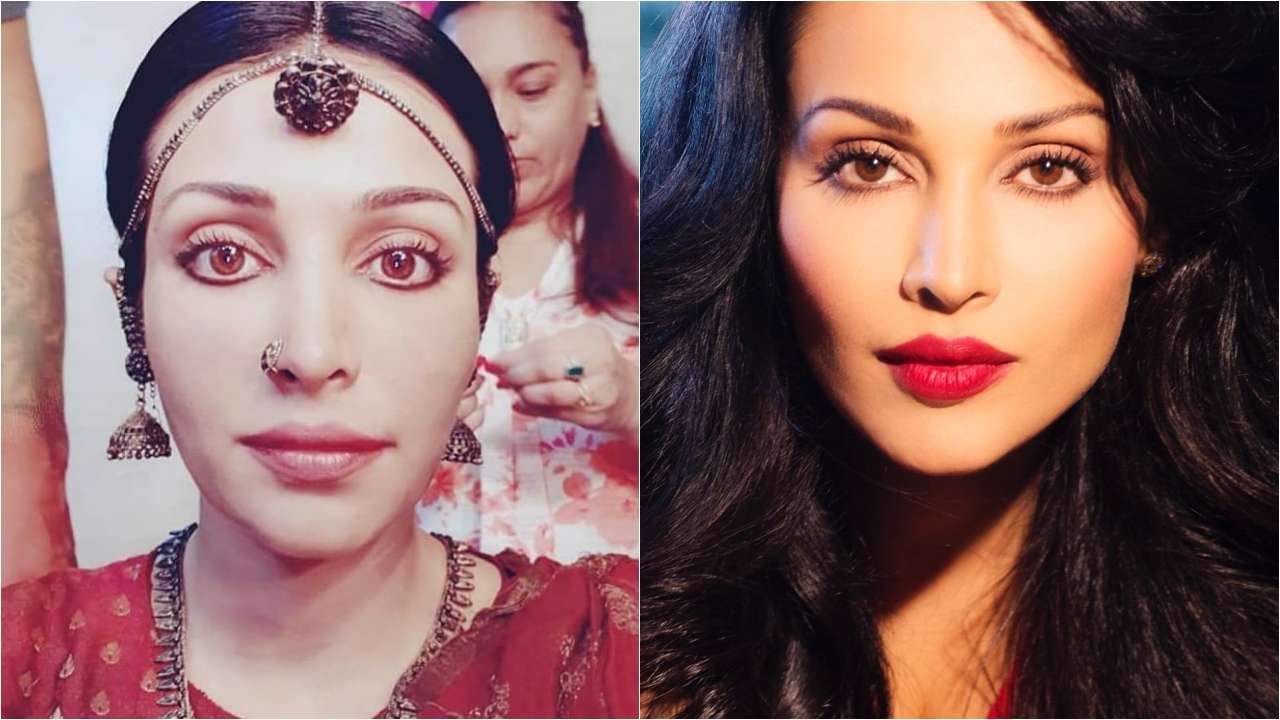 5/5
Did you know? She had initially said no to the film. "I initially said no to Stree, but I believe that Stree chose me. I was offered the role of the prostitute and was told it is a day's work. I refused saying I don't want a role of only one or two days. Later, I met a couple of people, who were also auditioning for Stree. I heard some of the dialogues and was very impressed by the writing. I auditioned for the film, and after 20 days, the casting guy called me and said there is another role in the film, the title role. The shoot is for 15 days, but there are no dialogues. I said I am doing it," Flora revealed in the interview.
"I hope Stree's success brings better things," she added.
Source: https://www.dnaindia.com/bollywood/photo-gallery-pics-meet-flora-saini-the-real-stree-from-rajkummar-rao-shraddha-kapoor-s-film-2662210